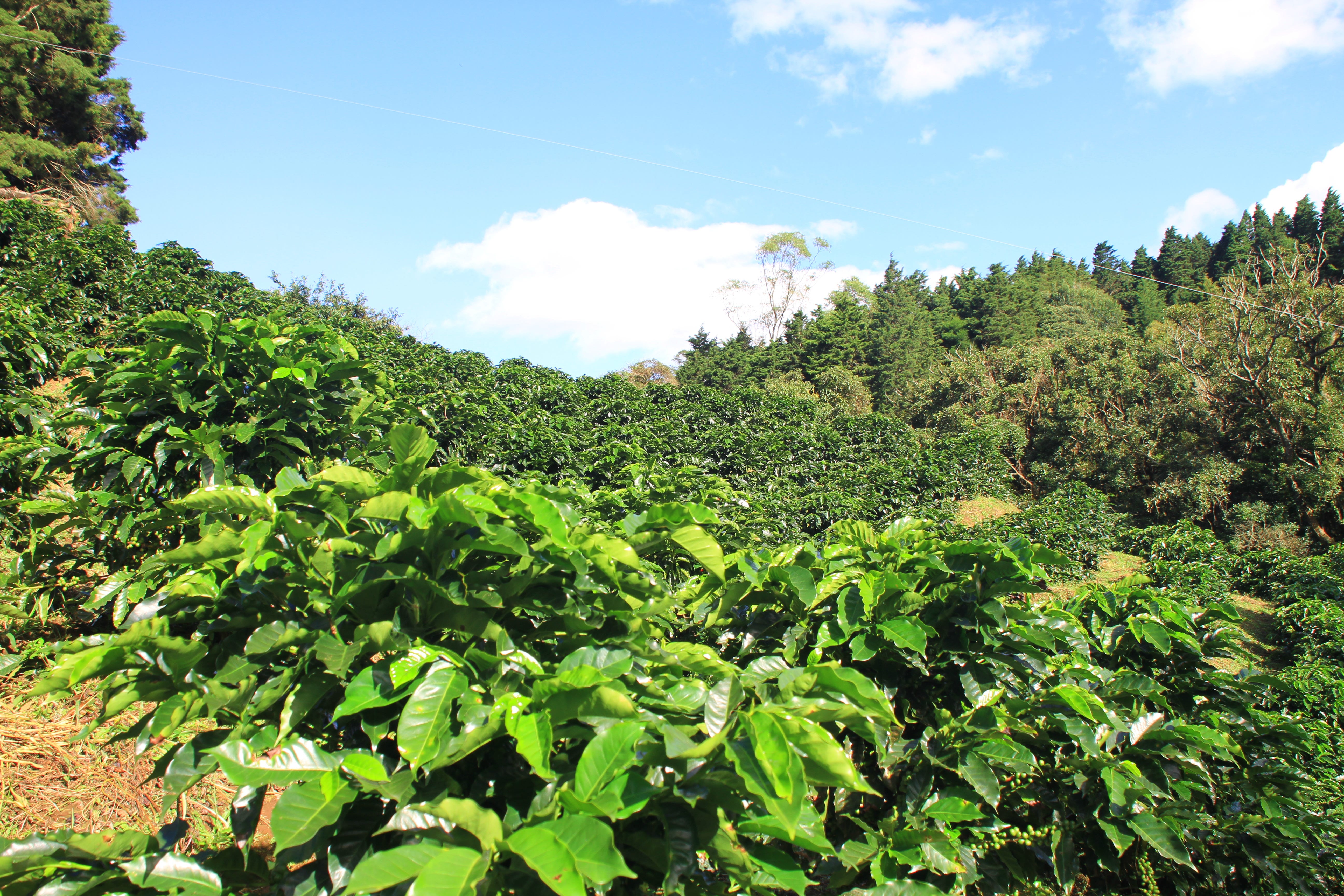 Lomas
COOPRONARANJO R.L ist ein Unternehmen, das vor 50 Jahren, mit einer Gruppe von knapp 90 kleinen Kaffeebauern gegründet wurde, die zu dieser Zeit eine ungefähre Produktion von 10.000 Scheffel Kaffee pro Erntesaison produzierten. Wir haben den aromatischen Caturra Catui dieser Region mit großer Freude in unser Sortiment genommen und mit Don Miguel aus los Robles de Naranjo einen herausragenden Partner gefunden :)
Lomas
COOPRONARANJO R.L is a company that was founded 50 years ago, with a group of almost 90 small coffee farmers who at that time produced an approximate production of 10,000 bushels of coffee per harvest season. We have taken the Caturra Catui of this region with great pleasure in our assortment and have found an outstanding partner in Don Miguel from los Robles de Naranjo :)
Processing
The cherries are de-pulped and then placed in a tank with water. Microorganisms now do their natural work and remove the pulp residues from the beans. The mucilage is then washed off and the beans are dried.
Processing
Die Kirschen werden entpulpt und kommen anschließen in einen Tank mit Wasser. Nun verrichten Mikroorganismen ihre natürliche Arbeit und lösen die Fruchtfleischreste von den Bohnen. Anschließen wird die Mucilage abgewaschen und die Bohnen werden getrocknet.
Cupping Notes
Voller Körper, lebendige Säure. Noten von Milchschokolade, Nougat und Grapefruit.
Cupping Notes
Full body, lively acidity. Notes of milk chocolate, nougat and grapefruit.