COSTA RICA
The first coffee plants were brought from Ethiopia across the Atlantic to Costa Rica as early as the beginning of the 19th century.
First kept as an ornamental plant, the potential of the exotic shrubs was soon recognized and the local inhabitants were instructed to stimulate production by growing them in their own gardens.
Incidentally, coffee was also the first raw material ever exported from the Central American state and ensured the country's prosperity for many decades. That is why coffee is also called "black gold" in Central America.
COSTA RICA is our "homebase" our second home. Peter, founder of el.kaffee and his family live part time in Costa Rica. There is not one farmer which we havent met personally and a very long friendship connects us to them in a very special way. We are very proud to our excellent partnerships with local expert coffee growers in Costa Rica. Learn more about them :)




The black gold
Geographical conditions make Costa Rica an outstanding coffee-growing country, producing particularly varied, aromatic coffee. Strong temperature differences, volcanic ash and the best altitude in the interior provide a diverse climate in which the coffee plant can develop completely different notes. Costa Rica, also called "Switzerland of Central America" due to its neutrality, also benefits from its political stability. It has been able to expand its economic ambitions in terms of agriculture and coffee cultivation and has thus become one of the richest countries in Central America. The most famous coffee growing areas are the Tarrazú Highlands, Naranjo and the Valley Central.
Quality at a fair price
Costa Rica was one of the first countries to set up its own "cooperatives" for small farmers and to protect the employees working on the plantations and in production through a Fairtrade program. The minimum price set there and the higher income structure of the farmers can guarantee the production of the exceptional Costa Rican Arabica beans in the long term. As a direct result of Fairtrade, Costa Rica has a healthy level of competition, with a focus on maintaining high quality and long-term care of the plantation. We source our coffee exclusively from farms that we know personally.
Cultivation in Costa Rica: Selection by hand
The cultivation and harvesting of the usually very remote highland plantations is mostly done by hand. This gentle but very laborious method of work can only be ensured by the cooperatives and the Fairtrade agreement and contributes significantly to the quality of the coffee cherries. In larger mills, the fruits are stripped of their thick skins after harvesting and are usually dried in the open air. The dried leather coating is then removed, the beans prepared for roasting and subsequently shipped. The residues of the processing - such as the husks and the pulp - are later used in agriculture as fertilizer. Cascara, which is becoming increasingly popular, can also be purchased from us. The tea obtained from it has an antitoxic effect and is very taste-intesive. When selecting our local partners, we do not only attach importance to the highest quality standards but also to socio-economic aspects.


Our best partners in Costa Rica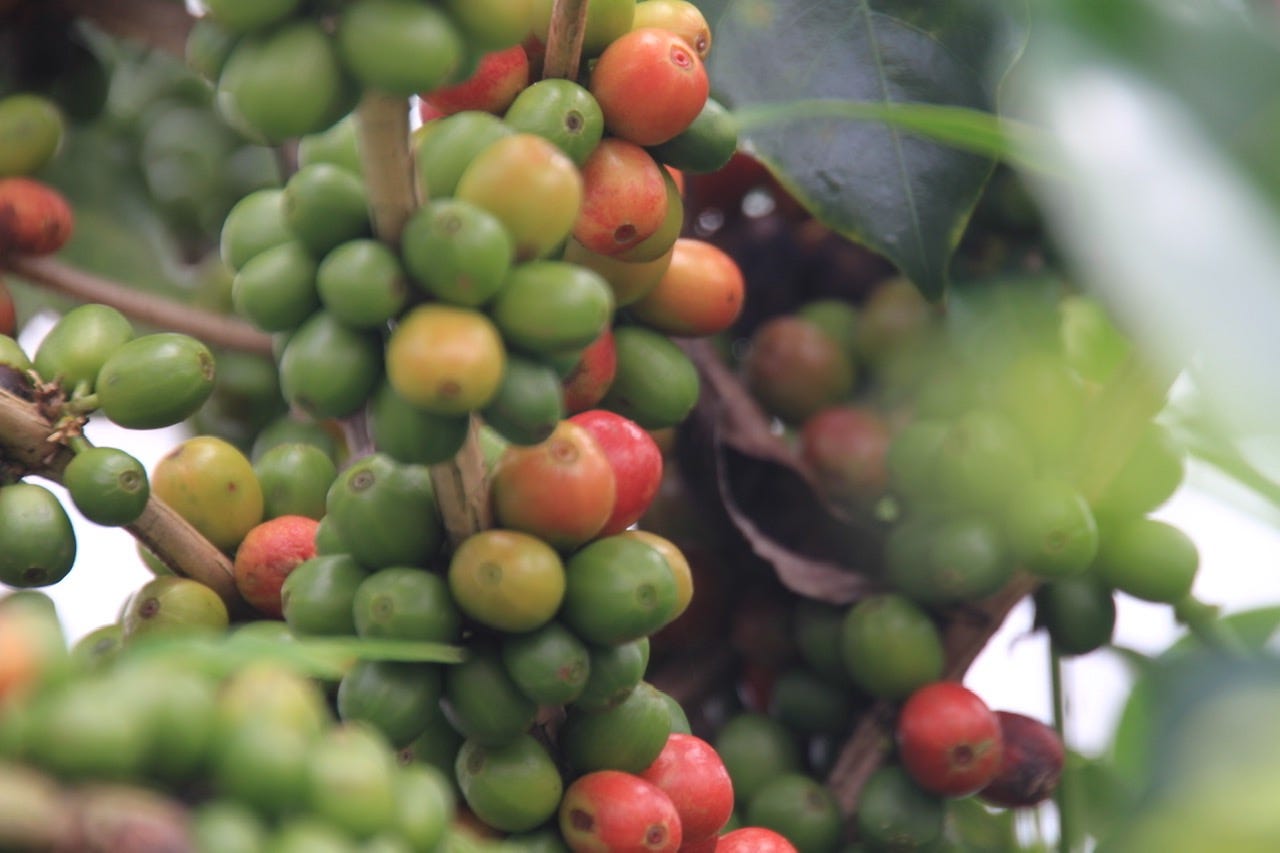 Facts about Costa Rica:

Coffee type: Arabica
Main flowering: April to June
Main harvest: October to February
Shipping: March to September
Ports: Puerto Limon (75%), Puerto Caldera (25%)
Harvest volume 2018/2019: 1.42 million bags (à 69 kg)
Share of global green coffee production 2018/2019: 0.8 %
Main customers:
1. USA (50%)
2. Belgium
3. Switzerland, Finland, France, Italy, Germany and Austria.
Coffee is classified according to defects, region and density.
Harvesting process: hand picked, pickers from Panama and Nicaragua
Preparation: wet preparation and semi-dry preparation
Fermentation: between 2 and 15 hours, depending on altitude
Drying: in the sun (patio drying) or in drums
Sorting: water sorting, mechanically, electronically and by hand