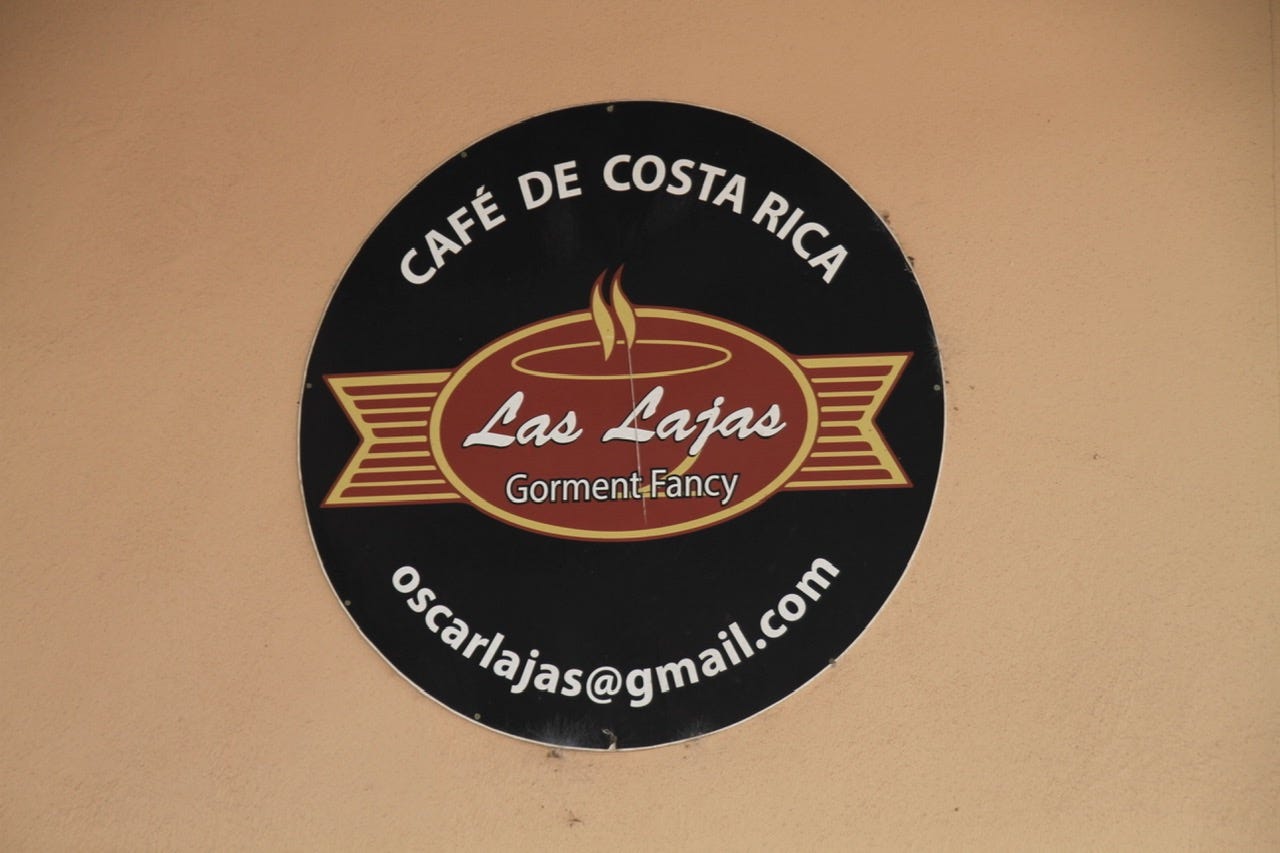 Las Lajas -
Coffee growers since Generationen
One could almost say an oasis of organic farming and thus a true paradise for our coffee. Las Lajas has been in the family for three generations now and organic thinking inspires Franziska and Oskar to ever better results.
The very special biological story!
The third generation of a coffee loving family. The finca has 33ha and is now run exclusively organically. The love of work has been laid in the cradle of Francisca and Oscar. With every word they say about coffee, you can feel the authenticity with which they run their business. In the life of the family, they have 4 children, everything revolves around coffee. When we arrived, Franzisca showed us the new sorting machine, which sorts the fruit based on color shades. This new technology comes from England and is the first machine of its kind to be used in Costa Rica. The euphoria was obvious, because the process of a "perfect purity" can be increased again. On this farm, one has fully specialized in quality and has not used any chemicals for years. According to Fernando, the production of organic fertilizer is a big problem because they are not allowed to use their own organic fertilizer. This is not certified and therefore they have to import a 4 times more expensive fertilizer from Spain since this has the necessary certificate. Is already crazy. It's worth the thought here to forgo the seal and go your own way.
They have also created a separate area for tastings, where you can not only enjoy the smell of fresh beans, but also have a wonderful overview of the plantation. We were delighted with a freshly grated "Café Perla" which far exceeded all our expectations, we hope you too. We are very impressed by the heart and soul that the two of them put into their project as a family. They are also happy to accept requests from their clients to modify the cultivation so that the roasters can get involved in the process. Every wish can be taken into consideration! We are in constant contact with Franziska and can consider all your wishes for the upcoming harvest.
Franziska und Oskar introduce themselves:
Franziska with Oskar and Fernando. The three experts proudly present the Perla Negra packaging! This family from the highlands of the Poas Volcano has really grown close to our hearts.
The boss herself in front of her café bar. A woman of world-class stature.
Quality control of mom and son with Peter on site!
La Perla from organic cultivation. The fragrance is also a delightful treat for our great employee Marcela from Costa Rica.
A view over the plantation of Franziska & Oskar. Already in the family for 100 years.
The local art is characterized by coffee. For many generations, everything at Oskar & Franziska has revolved around the sustainable cultivation of coffee.
On Franziska's organic farm, our Marion had a particularly good time. She is beaming with the fruits.
The dear family is seen here with our Arnoldo. They have been friends for over 25 years. Arnoldo is priceless for us. We trust his nose 100 percent and we have never been disappointed.
The picture shows the quality control by our expert at Franziska in Costa Rica. Arnoldo has been in the coffee business for almost 30 years!
Harvest time - many helping hands from near and ferm help to bring in the harvest. Franziska and Oscar will now take over and make the most of the cherries :)